Dreams at night tend to be fun and happy that you don't want them to end, but there are also dreams so bad that you wake up in the morning with tears rolling down your face. When the night is over, you just wipe the tears off along with the memory of that crippling nightmare and proceed with your day normally. But that wouldn't be the case if you know your dreams will come true one way or another, just like what happens Jae-chan, Hong-ju, and Woo-tak in this K-drama.
While You Were Sleeping is nothing short of phenomenal. The acting was superb, and the contrast between the serious and funny moments cannot be even more evident. You'll feel like your heart is aflutter when Jae-chan and Hong-ju and bickering and then making up five seconds after. But the scenes in the courtroom when Jae-chan defends his cases against the villain, Yoo-beom, are nothing short of breathtaking! This K-drama is thrilling in all the essence of the word!
More than the superb acting, brilliant casting, and excellent music choice, the genius of While You Were Sleeping lies in the story itself. Jae-chan, Hong-ju, and Woo-tak dream about each other. They know, like the water in the river, what transpires in their dreams will surely flow in the course of time somehow. If they dreamt of something good, they wouldn't have to do anything but accept that it would happen and be happy about it. Bad dreams lead the bad futures, and they know they couldn't change them – but that the very least, they know how to face them!
Knowing what happens in the future is both a blessing and a curse, and no one knows that more than Jae-chan, Hong-ju, and Woo-tak.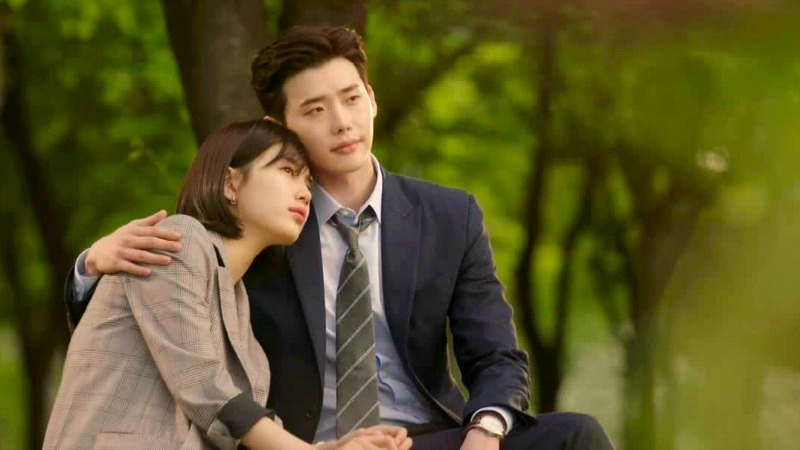 I'm glad that I'm ending my year with this remarkable show. I feel that, like the characters in this show, I can also face the future with a better perspective and newfound enthusiasm! It's a highly recommended show for me. Watch it and be thrilled. #