Hospital Playlist is more than just a medical drama, and so it's not surprising that people who aren't even fans of the genre were totally hooked and in love with it. The series, which ran for 24 episodes (two seasons, 12 episodes each), features five surgeons who remained friends even though they're all busy with their jobs. One of the many things that keep them together is their mutual love for music. Every once in a while, they gather and just jam and sing their hearts out.
More than the music and random medical facts, the show abounds with plenty of life lessons for the viewers. If you've seen the show, it's nigh impossible not to be inspired and motivated after being exposed to many wholesome scenes. Here are just a few of the moral lessons we've learned after watching the drama:
Make Time for Yourself
The whole drama is anchored on the premise that the five doctors are incredibly busy, but they all find time to get together and just sing their hearts out. It is very common for adults, especially those caught in the hustle and bustle of life, to take a breather and de-stress, but Hospital Playlist reminds us how important it is to do so. While all of the main characters have their unique ways of unwinding, Chae Song-hwa takes it on another level.
Song-hwa is known at the hospital as the "ghost." According to everyone, she accomplishes too much that she can't possibly be human. She's a resident neurosurgeon who operates on multiple patients weekly, but even so, she still finds time to camp during his days off. As if that wasn't impressive enough, she also goes to church every Sunday and dances for the congregation. She's a superwoman, and we love her for that!
Additionally, Song-hwa is involved in charity works, along with his friends Ik-jun and Jeong-won. She manages Jeong-won's "Daddy Long Legs" foundation and has made it reach a wider audience. Under Jeong-won, the charity only covers for patients admitted to their hospital, but Song-hwa taught every medical facility should be able to contact them, too. And so she did! It was plenty of hard work and headache, but she's pulling it off (with the help of Ik-jun and Jeong-won, of coruse).
Don't Judge Anyone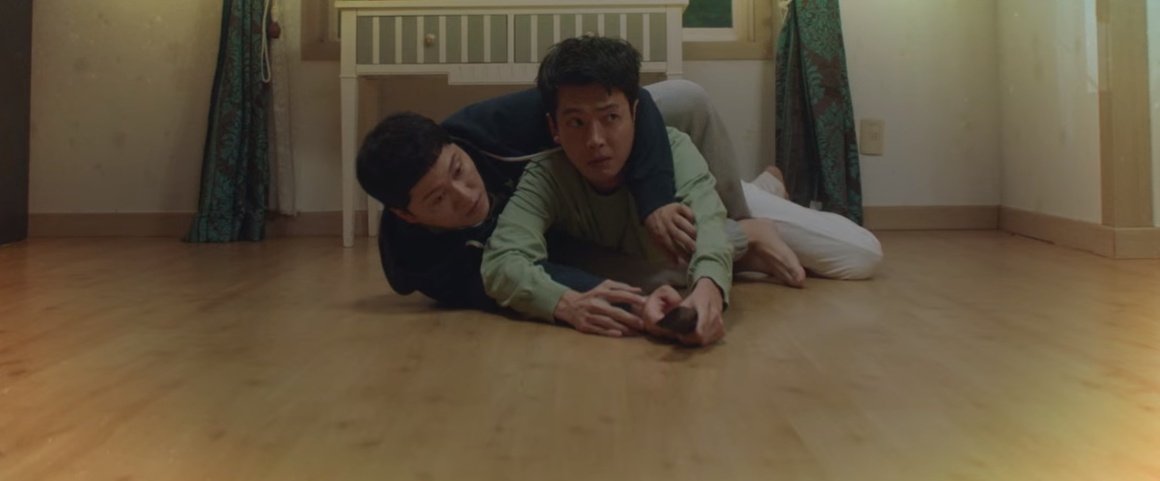 A lot of the characters in the show are misunderstood. The main characters, for example, are all accomplished specialists and are arguably among the best in the hospital. Their position, experience, and reputation would often make their younger colleagues think they're untouchable saints who dedicate their whole lives to the craft. But, of course, we know that can't be farther from the truth because all of them have a goofy and totally sensitive side.
Among the main characters, Kim Jun-wan and Yang Seok-hyeong are the ones who often get judged negatively. Jun-wan, with his cold and uptight demeanor, is always feared by the people who don't know him. They thought he's just another arrogant doctor who gets mad at his colleagues and patients for not meeting his expectations. Seok-hyeong, because he is awfully quiet, is usually thought to be a weirdo. Many of his co-workers think he only cares about the drama that he watches and laughs at.
However, the two of them are among the softest and most caring of people. Both of them, like most other doctors in the series, shed tears when they can't save a life, and they do everything they can to make up for and support their grieving patients. Also, Jun-wan and Seok-hyeong understand they're not the best at communicating with others, and they constantly try to change their ways and have had a significant development at the end of the series.
Share Your Blessings
It's not hard to imagine that the five main characters are pretty loaded; being a surgeon at a reputable private hospital can be pretty lucrative, so it's easy to assume that each of them earns a lot. They all have nice cars, and the houses that were shown were quite fancy, too. And since they have plenty of money to spare, they are always seen treating their younger colleagues to lunch or coffee. It's not too bad to do so every once in a while, after all.
But Ahn Jeong-won seems to be the one who experiences financial troubles a lot. This is despite the fact that he is the supposed heir of the late director of the private hospital. He has no house of his own and just shares a room with Jun-wan for the most part of the series, and he is often seen withdrawing most of his salary every payday.
There's a good reason for him being broke, though. It was revealed quite too early in the series that he has a foundation of his own called "Daddy Long Legs," and he is donating a huge chunk of his wages for a good cause. His charity works had helped numerous patients, and he has maintained anonymity all throughout! He kept it even to his friends, and it was only at the latter part of the series when Song-hwa and Ik-jun learned about his alter ego.
Be Kind to Everyone
The main characters of the show are all nice people in their own right. They treat their patients and don't discriminate against anyone. As long as the patient wants to get rid of their disease, they are more than willing to lend a hand. They always go the extra mile to check on the ward and visit everyone to ask them if they're experiencing any problems. And of course, they try to reassure their patients that they will do their absolute best, especially during operations.
Lee Ik-jun takes "kindness" much further. He is friends with everyone at the hospital, including his co-doctors, nurses, medical interns, and maintenance staff. He's also well-loved by his patients, and he appreciates the gifts given to him, even though it's highly discouraged for doctors to receive them. Back in the university, he fell in love with Song-hwa, but Seok-hyeong confessed to her first (and eventually got rejected). He put his feelings on the back burner and buried all the emotions until the right moment a few decades after. He also got rejected at first, but he didn't make anything awkward between him and Song-hwa.
It's not surprising that Ik-jun is the favorite character of many people who watched the drama. He's just the total package, and the list of every good thing that he did for everyone just goes on and on and on. This whole page might not suffice to enumerate all of them because he's just that kind!
Keep Your Friends Close
It's not easy to find people who you "click" with. And if you ever encounter them and become their friend, be sure to treasure them for the rest of your life. Just like what the main characters of Hospital Playlist did with each other. It was a whim that they skipped that dreaded get-together, and it was sheer dumb luck that they met inside that cramped van. But fate had other plans for them! They instantly became friends and just got stuck with each other. They have very different personalities, but they love each other all the same.
What Did You Learn From Hospital Playlist?
If you watched the drama, it's highly likely you picked up a life lesson too! Feel free to share them with us in the comments, and let's have a discussion about it. #