Miyano Mamoru is one of the most popular Japanese male voice actors. He is well-loved by anime fans because he can perfectly captivate emotions and give life to a certain character because of his voice acting. Because of his skills, he has been awarded numerous times and has been a well-recognized force in the industry for many years.
In his career that spans almost two decades, he has already voiced plenty of the most-loved characters in anime history. Here are some of his notable roles:
10 – Death the Kid (Soul Eater)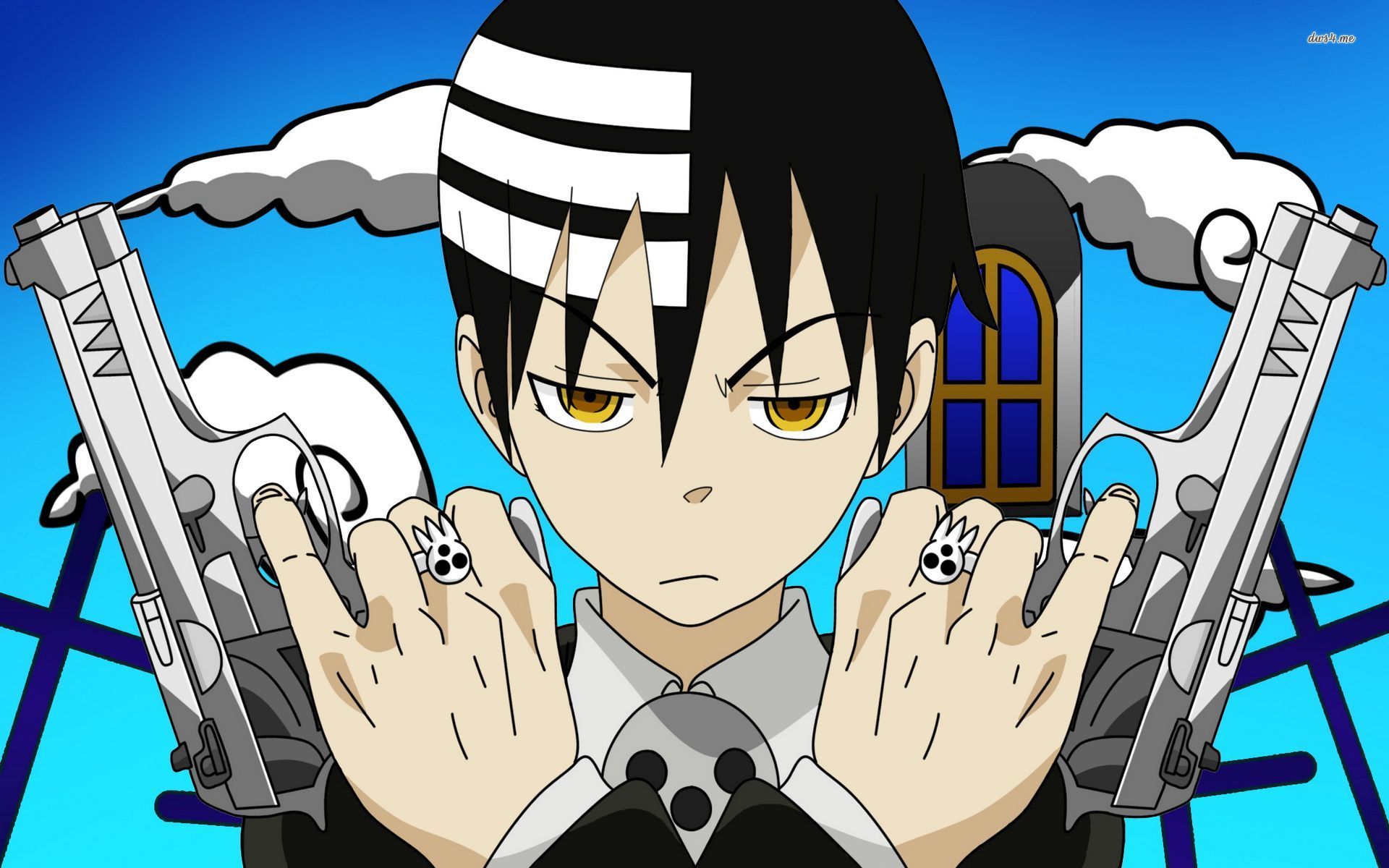 Among his earliest roles, Death the Kid is a major character in the 2008 hit Soul Eater. Death the Kid is a person who's obsessed with symmetry, and it's a particularly difficult role to act because he's always bickering with other characters. Even so, Miyano Mamoru pulled off a really great job.
9 – Amai Mask (One Punch Man)
Amai Mask might be a minor character in One Punch Man, but he sure steals the spotlight whenever he's on the screen. Part of it is thanks to his looks. His character design follows the "pretty boy" trope, and his personality is means to be swooned over by the ladies in the show. But another reason he becomes a show-stopper is Miyano Mamoru's voice acting. He gives life to the character and almost effortlessly makes a great distinction between the "sweet" Amai Mask and the "real" Amai Mask.
8 – Iketeru Daga (Uramichi Onii-san)
Iketeru Daga is one of the main characters in Uramichi Onii-san, an anime released in 2021. He is the airheaded workmate of the titular character of the series. Iketeru is a pretty challenging role because he's always clueless about what's happening around him, and he often holds back laughter during inappropriate situations. However, Miyano Mamoru pulled it through and did a fine job.
The character is a singer, and of course, the anime became an avenue for the seiyuu to showcase his singing voice. There are many insert songs that he had to sing with fellow voice actor Mizuki Nana. Additionally, Miyano Mamoru is the one who sung both the opening and the ending songs for the 13-episode anime.
7 – Okabe Rintaro (Steins;Gate)
Steins;Gate is a time-travel anime, and it's protagonist, Okabe Rintaro, is voiced by Miyano Mamoru. The seiyyu did a spectacular job giving life to the "mad" scientist, and it's evident in the character's expressions and memorable lines. This is indeed one of Miyano Mamoru's most difficult and notable roles ever.
6 – Haru (Millionaire Detective)
The 2020 hit, Millionaire Detective, follows the story of Kambe Daisuke, an incredibly rich police officer, and his partner, Haru, voiced by Miyano Mamoru. What made this particular role iconic is the melancholy undertones of Haru's voice. He is a detective who was re-appointed to a lower division because of a "mistake" he committed during a shootout. Daisuke's arrival was a bit life-changing to Haru because he's a total newbie.
Haru's role was made iconic by his reactions towards Daisuke's astronomical spending. And knowing Miyano Mamoru's voice, these reactions felt very much intense and real.
5 – Benimaru Shinmon (Fire Force)
The eccentric Benimaru Shinmon is considered to be one of the strongest characters in Fire Force. But it was because of this strength that he sits on top of the pyramid, totally undisturbed. His antisocial personality (and pretty face) made him a fan-favorite. And of course, his deep and "sexy" voice every time he speaks is enough made ladies, both in the anime and in real life, simp for him. That's thanks to Miyano Mamoru's voice acting.
4 – Matsuoka Rin (Free!!)
One of Kyoto Animation's most popular shows, Free!!, tells the story of the young swimmer, Nanase Haruka, and his friends, Matsuoka Rin included. Rin is extremely competitive and always aims to be the best, so the voice acting for his character should encapsulate all the feelings that he's expressing. Miyano Mamoru did an excellent job with that. The laughs, the random shouts, and the emotional lines that he had to say were all delivered magnificently.
3 – Tamaki Suoh (Ouran High School Host Club)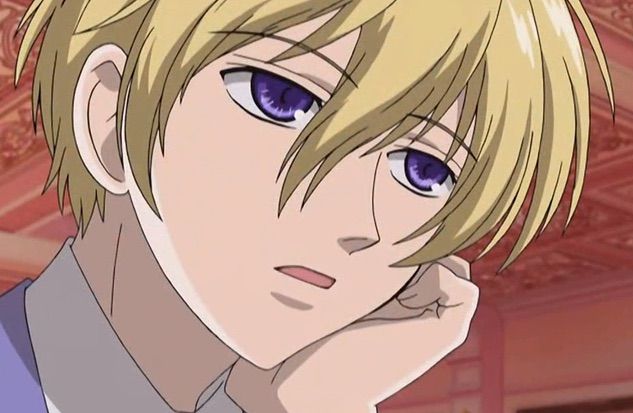 Ouran High School Host Club, released in 2007, is the anime that gave Miyano Mamoru his first main role, and he really took the chance to prove his potential to be the one of the best in the industry. Tamaki Suoh is a playful character who loves to tease his clubmates, especially Haruhi, the only female in the group. The seemingly high-pitched voice acting was perfect in expressing the character's whimsical side. But as the series went on, the voice was gradually lowered when the show took a dramatic turn involving romance and family issues.
Miyano Mamoru did an excellent job here. That's why it's still considered to be one of his most iconic roles even after more than a decade.
2 – Chrollo Lucilfer (Hunter x Hunter)
The 2011 remake of Hunter x Hunter was almost a total rehash, so a lot of the characters' seiyuu were different from the 1999 version. Miyano Mamoru was picked to play Chrollo Lucilfer, the cruel and ruthless leader of the terrorist group, Phantom Troupe. As one of the main villains, Chrollo's presence is very much felt in the scenes. And whenever he speaks, it's as if everyone is forced to listen. All of this is thanks to Miyano Mamoru's majestic performance. The low voice was ideal for someone with such a personality, and the calm and soothing tone that he used all throughout the series made Chrollo even more intimidating.
1 – Light (Death Note)
Ask any Miyano Mamoru fan, and there's a high chance that they'll say Light Yagami is the seiyuu's most iconic role. Light is a high school student who played god in the Death Note anime. He's the main character, but he acts like a villain by killing off people who he thinks are just scum of society. Light's character was made memorable by his internal monologues that last for a few minutes. It was a challenge for the voice actor to keep the audience hooked to his lines even though he wasn't speaking with anyone, but Miyano Mamoru pulled it off. One of the most notable moments was when he narrated his actions while eating those now-infamous chips.
The highly expressive laughs were just as momentous as those monologues. In one scene, the character was just laughing hysterically, but it was extremely amazing. Death Note was released in 2007, but Miyano Mamoru's performance is remembered until today. That's a testament of how brilliantly he played this role during that time.
These are our top 10 roles by the ever-dazzling Miyano Mamoru. Please let us know if we missed a performance that should have been in this list, too. #